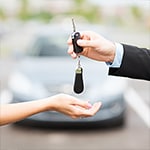 There are some really amazing deals on used vehicles out there. You simply have to know where to look for them. In addition to knowing where to go, Gregoris Nissan has some other tips that will make shopping for a used car a breeze.
Think about your budget before you start shopping. Don't let yourself be swayed towards something that's more expensive.
Inquire about the inspection process for used cars at the dealership you're shopping at. If you're buying from an independent seller, think about having a vehicle inspected before making an offer.
Price a variety of vehicles in your area. This helps you understand what's affordable and what's not.
Take a number of test drives to determine what you like the best.
Don't be afraid to negotiate the price of a vehicle that you think is a bit expensive.
Make sure you have all of the necessary paperwork upon purchase.